Agus S. Prajogo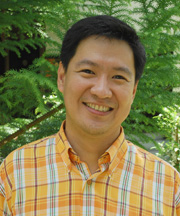 Position:
Program specialist
Department:
Information Technology & Engineering
Mr. Agus S. Prajogo is a Program specialist in IT Unit, AIT Extension. His main responsibility is to design, manage and implement Professional Development Programs related to Engineering and Information Technology areas. Beside these, he also conducts IT training courses that require his expertise. His expertise includes:
System Analysis
Database Design
Creative Graphic and Design
Multimedia Learning Package
Web Design and Technology, including Rich Internet Applications
Currently he is also doing research on several software packages such as SAP, Oracle, Open-ERP, e-CRM, e-Learning and Library Management System.
Prior to joining AIT Extension, he worked with the Aquaculture and Aquatic Resources Management (AARM), a Swedish-funded project under the School of Environment, Resources and Development, Asian Institute of Technology as Information System Supervisor. Further, he has also served as the Head of IT Division of The Taman Dayu Club, an exclusive golf course and resort, a sub division of P.T. H.M. Sampoerna, T.Bk, Indonesia. During that time, he also served as lecturer in STIKOM, his almamater for professional class students.
Mr. Prajogo obtained Master degree in Computer Science from Asian Institute of Technology, Thailand in 2000, and Bachelor Degree in Information Management with Honor (Magna Cum Laude) from STIKOM, Surabaya, Indonesia in 1996.